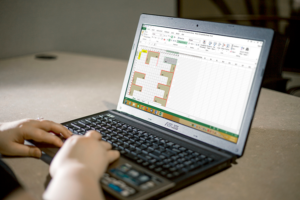 Space planning for your office can be a tedious job.
How do you:
Balance privacy and accessibility
Reduce noise and create space
Improve productivity and comfort
These factors are often at odds with each other. Years of experience are needed to balance everything for maximum productivity.
I have been helping business owners work with these problems and many more for 2 decades.
When you purchase office furniture from Better Office Furniture, you are buying better furniture that will last. You also gain access to my years of space planning expertise.
Together, we can work out a space plan and the appropriate furniture to maximize your team's production.
Let me help you work out the ideal office furniture space plan for you right now, with no obligation. Complete my Free Space Planning Analysis now and receive a custom office space plan, tailored to your exact needs and wants.